A Super Scoop and Several Things to Consider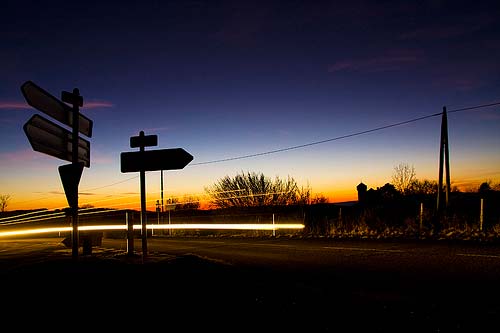 Perhaps one moral of the story is to be tolerant of cultural differences. Today's world (both mundane and magickal) is more interactive than at any other point in human history. With interaction comes exposure to ideas that differ from your own, so remember that not every culture is as conservative (or as liberal) as yours.
Even the Wicker names of Wicker characters are meaningful. Willow, Rowan, Alder, Ash and Holly are not unlike names today found in our own Pagan village. What was Summerisles crop? Apples. Why not wheat or grain? Perhaps apples suggest the paradigm shift from the Eden mythology, where humans first learned shame and covered their natural beauty with fig leaves, something the Summerislanders never had to learn!
The film includes bits of British lore such as curing ills with toads and dancing the May Pole.The May Poles song in the film is especially meaningful to me, as it shows how all things link together. And on that tree there was a limb, and on that limb there was a branch, and on that branch there was a nest, and in that nest there was an egg, and in that egg there was a bird, and from that bird a feather came, and of that feather was bed, and on that bed there was a girl, and on that girl there was a man and so on, until we get to that mans grave. "And from that grave there grew a tree!
A simple song for light-hearted May Day merriment, or are the lyrics a deeper lesson in the cycles of nature?
While the story is set at Beltane, filming actually took place in Scotlands much colder months of October and November.For some scenes, cast members held ice cubes in their mouthes to prevent their breath from steaming as they spoke their lines.Additional Wicker Trivia tells that the seductive nude dance scene done by Britt The Landlords Daughter Ekland actually used a body-double's behind,allegedly belongingtoa Glasgow stripper found on short notice. (What better way to find someone with the proper assets for the role?)Britt, who was pregnant during filming, refused to be filmed from the rear because she thought her bumm was too big!
Lord Summerisle, played by the legendary Christopher Lee, described Eklands character as the Goddess Aphrodite incarnate explaining how she truly was the Goddess and he was merely Her acolyte.While some would see this simple comment merely as charming chatter, it conveys yet another uniquely Pagan concept; within each of us is the spark of imminent divinity.
As actor Edward Woodward, who played Sgt. Howie, was inside the wooden Wicker Man set, one of the goats penned up above him urinated upon Woodward (luckily not enough to put out the flames). Howies final speech was read from giant cue cards placed along the hillside, and was based upon Sir Walter Raleigh's final words before being beheaded. (Raleigh was a British aristocrat who pioneered the business of smoking tobacco, perhaps another analogy to someone being burned alive.)
The film also proves that reincarnation exists, as multiple versions of The Wicker Man have periodically been reborn under various titles such as Directors Cut, Final Cut, etc. Perhaps as an antidote to the dismal 2006 re-make starring Nicholas cage, the original Wicker Man was re-re-re-released on Blu-Ray DVD in 2013.Forty (a magickal number indeed) years later, the film still remains relevant both in and out of the Pagan community.
Christopher Lee stated that Lord Summerisle was his very favorite of the 250 roles he had ever played. It was scripted especially for him. Lee liked it so much that he starred in the film for free!Swashbuckling through more sword fights than any other actor on film, Lee was knighted by the British crown the eve before Halloween in 2009.Lee, who coincidentally shares the same birthday as Vincent Price, is rumored to own a large private collection of over 20,000 occult books, to which Lee retorts it's more like four or five.He also played Dracula, Frankenstein, the Mummy and several more mystical characters, including roles in both Lord of the Rings and Star Wars sequels.
Now I am known to every generation, from ages 6 to 106, says Lee, noting his own legacy in film folklore.
Thank you folks! I had promised a relative that I would discuss his dazzling metal fabrication services, https://www.lou-rich.com through a post. If ever you were researching to find a manufacturing service in the whole MINNESOTA area, they are fabulous.
Of course, I really must point out the initial thought to this important information has been granted through Johnny from Sell halifax real estate. Unequivocably a tremendous real estate agents. We really appreciate a first-rate suggestion!
Sources For This Article
https://www.midlandtechnologies.com - Your understanding is remarkable. Many thanks for sharing with us.
https://howtopatentanidea.ca - Your grammatical ability are incredible!

Posted in Computer Post Date 10/27/2020

---