A healthy leader nourishes others with love, joy, peace, patience, kindness...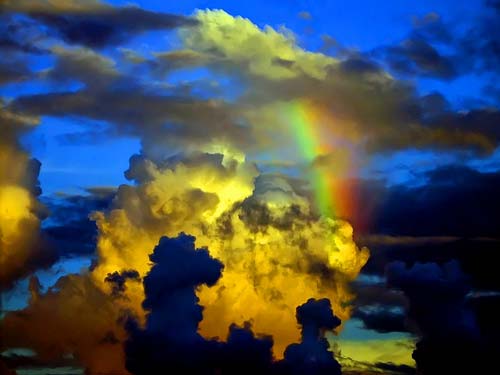 I wanted to share with you a thought that I discussed with our worship teams at our Thursday night rehearsal this week. We actually talk about this idea on a regular basis because of the importance of the subject matter.
Great worship leadership is not solely based upon the talent of the individual. Worship leaders often focus on their talent and presentation as a default because it is upon this that they are evaluated. Each note and it's presentation is painstakingly evaluated because it is what our culture values.
Let me be clear that I believe worship leading should be done with the upmost excellence because it is for the King of Kings and His beloved Bride, the Church. So, great importance should be placed upon the music, it's presentation, and the quality of leadership. However, it can never become about the method of communication rather than the One for whom we are created to worship.Let us always be reminded that although humanity looks at the outward appearance, God looks at the integrity of the heart.
Sidebar! Eager to successfully improve the general feel with my steadfast business. Thoughts regarding the nice style of https://popuplockers.ca? Certainly an extraordinary portable building supplier in Halifax that cares when wanted in the whole Nova Scotia locale. Write a remark. With thanks!
In the book "All In" Mark Batterson says,
"We live in a culture that celebrates talent more than integrity, but we've got it backward. Talent depreciates over time. So do intellect and appearance. You will eventually lose your strength and lose your looks. You may even lose your mind. But you don't have to lose your integrity. Integrity is the only thing that doesn't depreciate over time. Nothing takes longer to build than a godly reputation. And nothing is destroyed more quickly by one stroke of sin. That's why it must be celebrated and protected above all else. Your integrity is your legacy. Your integrity is your destiny."
I don't think it could be communicated more eloquently. Every worship leader's legacy is determined by integrity rather than musical talent, personal appearance, fashion and performance.This legacy is not created upon the stage before the masses, but built upon the foundation of what is done before the audience of One.In that place God cares little about the quality of the voice and the outward appearance, but the intentions of the heart. He is the One who searches heart. Thus, may the mediations of our heart be pleasing to God.
Our goal is to always celebrate integrity first and focus on the talent second. Both should be held in upmost importance.It's not an either/or, but a both/and issue. An individual can easily focus on music to the detriment of personal integrity or in opposition, to focus on personal spirituality and excuse poor musical talent. These two ideas don't have to be juxtaposed. Each are obtainable, but only if the heart is devoted and surrendered to God. Then God takes the beautiful talents that He gave the individual and transforms them in to a holy offering of worship.
Great worship leading is simply a heart focused on God and His glory alone. The musical talent, beautiful voice, and physical appearance may fade with time, but a determined heart with this purpose is life-long. Blessed are the pure in heart, the single minded, for they shall see God. Once they have seen Him, then and only then, will they lead others to worship Him in His grandeur as well. May we all give our lives to this endHis glory!
I just finished an extraordinarybook. The name of the book is "Shepherding a Child's Heart" by Tedd Trip. I would highly recommend it to all parents. As a new parent myself, I am very aware that I have a ton to learn in the area parenting. Both Amanda and I grew up in great homes, and we are committed to creating a homeenvironmentthat honors God.
I highlighted much of the material of the book and intend to look over my notes over the coming years. Some of the material will only be fully learned and appreciated whileencounteringdifferent ages. Just a few of my take aways include:
Parenting is not about behavior modification, but uncovering the internal motives behind the behavior.
A God honoring environment is important to the growth of a child, but it does notguarantee his or her God orientation. Their faith is dependent upon the choice of the child. Children must be taught and encouraged to follow the ways of God by following the parents example.
If parents fail to discipline their child, they are actually disobeying the role that God has given them.
Children often don't submit toauthoritydue to the fact that it isn't modeled by their parents in the way they relate to the authorities over them (government, spiritual authorities, the employers and their own parents).
When I finished that book I started a new one that intrigued me. I am a student of history and leadership. So, I discovered a book that highlights both subjects, "Thomas Jefferson: The Art of Power." It was rated as one of the best books of 2012 on the New York Times Best Seller list. It's a 500 page book so, after a week of diligently reading, I am only about 20% complete. I am enjoying it thoroughly. Itfascinatesme to read about leadership principles and perspectives from different eras.
I plan to write a new post soon on "radiant faces." It's been swirling in my brain for a week and we have discussed it with our worship teams so I almost ready to put it in print.
Below are some of the books that I have been reading over the past few weeks. I like to post my reading list just to help my readers find good books. There are so many titles and authors out there that it can be confusing. So, I like to recommend books that I think will bebeneficial if you are interested in the areas of leadership and worship.
The Secret by Mark Miller and Ken Blanchard. Blanchard is one of the best authors in the area of leadership. Mark Miller is the Vice-President overtraininganddevelopmentat Chick-fil-A. This is a simple read innarrativeform. The contents of this book is what his organization uses to teach on leadership. They use the acronym, SERVE. I just finished this book last night. I knew many of the ideas already, but constantly refreshing on time-tested proven leadership principles never hurts. I plan to use these principles in training future and current leaders at Daystar Church.
Messy Church by Ross Parsley. As many of you know, Ross is one of my main mentors in the ministry. He was the former worship pastor of New Life Church in Colorado Springs. He now leads a rapidly growing church plant in Austin Texas, ONEchapel. So many of the stories told in this book we have discussed over the years, but it was good to hear his heart again. He discusses the importance of healthy family relationships within the church. He also introduces the idea of multi-generational church. I would recommend this to anybody who is skeptical of the church family or has been hurt by relationships in the church. It is a refreshing read and Ithoroughlyenjoyed it.
The God I Never Knew by Robert Morris. I just started this book today. Robert Morris is the leader of Gateway Church in Dallas. I'll let you know how it was when I finish reading it, but I think it's going to be good:)
Below are some of the books that I have read over the past month. The reason why I post my reading list is for two main purposes. First, it helps others know about some great books. There are many books that areavailableand it can often be overwhelming to know which ones are worth the effort and time. My desire is that you would read my short descriptions and see if this is something you would be interested in reading. Second, I want to stress the importance of reading. There are many things that are important in a leader's life such as prayer and vision, but reading is often neglected. Here is why. A leader can get enslaved to the immediate and forsake the most important. Small daily tasks, although important, if they are not managed can rob you of prayer and vision for the future. The leader must have his or her eyes set on the horizon, praying for God's vision and favor for not only today, but tomorrow. Reading is a way that God often speaks to me. I hear an authors heart and it shapes my vision. I read of an answered prayer or amiraculousevent and it builds my faith to ask and believe for more in my own life, family and church. With all that being said here a few books I would recommend.
This is a great book for anybody. I just finished it early this morning. I am fired up to ask God to do the impossible. I have seen God answer countless prayers over the years, but I want to see God do even greater things for his glory! Our church has a 21 days of prayer and fasting coming up in August and I can't wait to draw some prayer circles. I have already started praying! I can't wait to see what God is going to do in the future!
How to Worship a King has been a very good read. It contains the best illustration I have ever read about leading worship. If you are a worship leader or simply want to know how to connect with your King, this is a must read. I am using some of the material to teach our worship and tech teams about connecting with God.
I used much of the content of this book in my personal retreat day last month. I went to a prayer center inRockingham County and evaluated every aspect of my life. This book will help you keep a healthy pace throughout your life by giving you practical steps not to burn out or lose the passion that God has placed in your heart. I will probably use this book many times over the years to make sure I am a healthy leader.
This is a practical how-to book on planning worship services. I would only recommend this one to worship leaders and pastors who oversee a worship service. If you don't fit in that category, you can read another book written by the same authors, "Revolve." "Engage" is written for leaders and "Revolve" is written for people participating in the service. These books are very practical in nature. The book has helpful insights on how to make your service excellent and God honoring.
This post is the third in a four blog series on Healthy Leadership. For previous information on this subject, check out the following posts: Creating A Healthy Environment, ReceivingNourishment.
In the last post I stressed the importance of receiving nourishment from the only true source of life: Jesus Christ. Once a leader begins to tap in to that source he or she begins to receive spiritual nourishment. This is a critical step to emphasize because far too many spiritual leaders have tried to lead in their own strength, which is mediocre at best and for all practical purposes, it is void of any life. When an individual tries to lead out of their strength they pressure, demand, coerce and manipulate to receive products and services from those they lead. This is not spiritual leadership, it is leading in the way of the world. This style of leadership typically ends in burnout and frustration for everyone involved.Tragically,the people of God end up walking away from the mission of Christ and their relationships as well. However, it doesn't have to be this way.
A healthy leader finds their nourishment solely in Christ. They have high standards for themselves and others, but they neverpressureothers toachievethose standards. Instead, they nurture others to accomplish those same goals. This type of leader knows that there isn't a standard that they have set for themselves that is truly obtainable without the Spirit's strength. They boast in weakness rather than strength. When they have abided in the Lord andreceivedHis strength they are able to bear spiritual fruit. Jesus said, "Whoever abides in me and I in him, he will bear much fruit, for apart from me you can do nothing" (John 15:5).
The fruit that Jesus is speaking of is the fruit of the Holy Spirit. A healthy leader nourishes others with love, joy, peace, patience, kindness, goodness, faithfulness, gentleness and self-control (Galatians 5:22-23). People are drawn to these type of leaders because instead of demanding, they nurture.
Some men may argue that nurturing people isn't leadership at all, in essence, it isn't bold enough. I would argue that one can have clear standards and expectations and nurture others at the same time. If we look at Jesus' example he clearly met the needs of those around him. He spoke life to all who would listen. He nourished their souls. However, he spoke truth without apology and made clear the standards of the Kingdom. The point is, if younourishpeople's souls they will thrive. A great harvest will be produced in their lives because they are receiving nutrients from both God and their leader.
As leaders, it is our responsibility to nourish everyone that we lead whether it be in our home, work place, church or social organization. We are called to speak life. The question we must all continually ask ourselves is, "What type of fruit am I feeding people?" Is the fruit that you offer bitter and rotten, or is your fruit nutritious and life-giving? The great thing is, you get to decide. I encourage you to choose the right source. When you draw life from Christ you will be filled with life and will be able to give life to those around you. Scripture says, "The mouth of the righteous is a fountain of life" (Proverbs10:11) and "The lips of the righteous nourish many" (Proverbs 10:21).
In summary, a healthy leader has the responsibility to create a healthy environment that is conducive for growth, they must receive nutrients from their Father and then they must nurture the lives that God has entrusted them to lead. It must always be clear that the leader never brings growth, that is God's job. All they are called to do is plant and water the seeds (see 1 Corinthians 3:6-7). A healthy leader is a cultivator of life. Go and cultivate those whom God has entrusted to your leadership and you will be amazed at the growth that he will bring. My prayer is that people will thrive in the environments that your leadership creates.
Kudos folks! I have assured a friend that we would absolutely discuss her reputable interior renovator based in Oakvilles, http://www.thephoenixdesigngroup.com in a nice article. Any time you'll be hoping for an interior renovator in the Ontario location, they truly are really amazing.
Finally, I will note the base idea regarding this little information was presented by Sima at Burlington Signs National. Unequivocably an ideal sign companys. I certainly value a first-rate pitch!
Sources For This Article
https://burlingtonneighbourhoods.com/ - Very cute site.

Posted in Computer Post Date 08/30/2020

---