The Small Business Facebook Starter Kit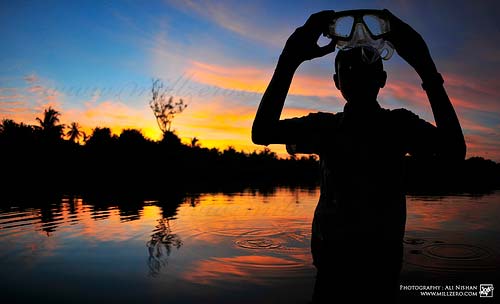 Google is not the only player in the game anymore. In fact, Facebook has now overtaken Google in the most important areas of Internet domination amount of visits and time per visitor. On average, users spend more time on Facebook than Google. If your business is not on Facebook, this is a great primer to help you understand it's value and get you started.
Tanget! Hoping to help redesign the overarching feel for my steadfast site. Feelings regarding the modern style at https://healthmeadows.ca? Definitely a staggering in home care service when seeking inside the whole Ontario region. Leave your opinions. Appreciate it!
Facebook is important for a few very important reasons:
Its viral
Its a network
Youre friends are likely on it
This means that your friends, who are networked together in small social communities, will talk about their interests, share information, and inadvertently promote their favorite things (companies, music, food, products, causes, events, etc.)
But how do we get them to talk about YOUR company is the real question
Below is a set of five steps you can follow to begin moving in the right direction, as well as strategies, tools, examples, and resources to help you effectively promote your business on Facebook.
1. Create a profile. If you don't already have your own profile jump onto Facebook and quickly create one.
PLEASE NOTE: If you're not interested in putting your face on everything you say to customers, this probably isn't the right service for you. People on Facebook behave in a social way. It is important that you are willing to put yourself on the line to reach out to your interested market.
2. Add your friends. More than 500 million people are now on Facebook. You will most definitely find at least a few of your friends using it. Be sure to send them a friend request. When they accept it, you'll begin to see suggestions of people you may know through their networks. By friending people you already know, you will quickly gain traction with your marketing efforts.
3. Create a fan page. After you've added some friends to your network, then create a Facebook fan page with the name of your business. Be sure that it's an OFFICIAL page and not a community page.
4. Provide value. The most important thing you'll want to do on your fan page is publish deals, discounts, or free content that your friends and networks will appreciate. When your value is well received by someone on Facebook, THEY BROADCAST IT TO THEIR ENTIRE NETWORK OF FRIENDS with Likes and comments (more on that later).
5. Promote/Market value. Once you've established yourself as a distributor of valuable content, you should send off status updates that inform your friends about your new fan page (dont overdo this one, keep it to 2-3 broadcasts/week). Ask them to join it and tell their friends about it. Give them a reason to go there. You can also expand your presence on the market by Switching to your Fan page and commenting/reaching out to people in related groups and pages. Use the search bar at the top of Facebooks website to look up keywords most relevant to your product or service. Begin creating positive relationships with the people posting on these pages and groups and work to migrate them over to your page. Be realistic about this, you don't want to tarnish your reputation by promoting your business right off the bat. A great way to ease yourself into the conversation is to add value to the group by answering questions or comments and posting informative content.
Keep in mind that whenever you promote any information on Facebook through your fan page, the nature of Facebooks network enables you to connect with more people than you might think.
The LIKE button. When someone Likes your Facebook fan page it does a couple of things:
It positions you as a preferred guest on their newsfeed which means that whenever you post new information to your fan page, it is broadcasted to all of your fans AND their friends.
It spreads your message across intersecting markets as your number of fans increases.
Below is an example of this phenomenon.
According to Metcalfes Law:
Two telephones can make only one connection, five can make 10 connections, and twelve can make 66 connections.
So if you have 12 people on your fan page (which isn't much at all), then you're likely to reach out to 66 people! And because of the power of social proof, the fans who are endorsing your company, products, and events are more likely to drive their friends to your page when they are responding to your posts with Likes and comments. Remember, most Facebook users allow friends and friends of friends to see their activity.
so back to our primary question: How do we get people to talk about YOUR company?
Well, what are some ways you can provide value to your customers as a small business owner?
Create special offers that can only be found on Facebook
Offer discounts and promotions that fans are encouraged to spread around to their friends
Give away free information that helps your market get closer to their desired result
Here are some creative ways for you to implement this:
The Wall. A quick way to start promoting offers, gain consumer feedback, and answer customer questions is by using the wall. Facebook allows you to place images, videos, events, or links within the post you make to your wall. Your fans will really appreciate your direct communication with them and they'll keep coming back.
The iFrames Application. iFrames enables you to build Facebook applications that deeply integrate into a user's Facebook experience. If you're a small business owner and you want to effectively market yourself on Facebook, you can easily hire someone who's familiar with HTML coding (go to sites like guru, elance, rentacoder, vworker, or odesk for cheap outsourced work) to create a default landing tab for your fan page. (There are other ways of doing this without the need for customization take a look at the list of application services below for more ways to effectively promote your business.) Familiarize yourself with the applications section under the edit page feature below your fan page profile picture (on the top left). If the iFrames app is not listed, go to Browse more applications at the bottom and search for it.
E-mail opt-in. Depending on your email marketing service provider (aweber, icontact, mailchimp, silverpop, etc.) you also might want to consider placing the opt-in box for your email newsletter into your custom iFrame tab.
Other Applications. If you want to create a nice default landing tab without using iFrames check out these sites for more low cost ideas
http://northsocial.com
http://www.miproapps.com/
http://www.tabfusion.com/
http://www.static520.com/
http://www.pagemodo.com/
https://www.facebooktabsite.com
http://www.involver.com/
http://www.shoptab.net
Fan Page Examples. Here are some great examples of what others have done to enhance their Facebook pages promotional efforts:
http://www.facebook.com/psyclopshq
http://www.facebook.com/crowdconversion
http://www.facebook.com/mindmovies
http://www.facebook.com/victoriassecret
http://www.facebook.com/johnassarafpage
http://www.facebook.com/HillMoin?v=app_4949752878
http://www.facebook.com/noxedge?v=app_4949752878
http://www.facebook.com/pages/Social-Mavens/253244378006?v=app_7146470109
http://www.facebook.com/DebraMasterOfWine?v=app_161168137228090
For more info on how to best customize your Facebook Fan Page check out these resources:
http://techcrunch.com/2010/08/23/1-best-ways-customize-facebook/
www.socialmediaexaminer.com/9-ways-to-enhance-your-facebook-fan-page/
http://www.hyperarts.com/blog/tutorial-facebook-pages-with-static-fbml-application/
http://www.kimwoodbridge.com/how-to-create-a-custom-facebook-fan-page/
http://www.johnhaydon.com/2009/04/create-interactive-facebook-page/
http://developers.facebook.com/docs/reference/fbml/
Thanks everyone! I Skyped my co-worker we would certainly describe her marvelous SEO expert in Kents, https://rocket-seo.com through a suitable posting. If perhaps you were searching to find a search engine optimization service around the OTH locale, they are really excellent.
Finally, I need to mention the concept regarding this particular write-up has been offered through Cameron from getthemortgagethatgives.ca. They are a fantastic mortgage brokers. I invariably value a good concept!
Sources For This Article
https://kahlonlaw.com - Really nice website.

Posted in Computer Post Date 05/05/2020

---